Red Barn Palm Desert
Found in Bars and Lounges, Local Hangouts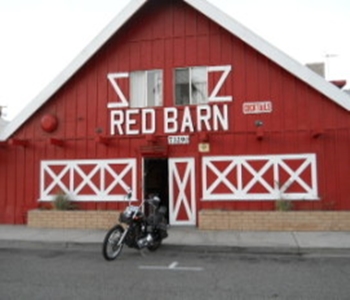 The Red Barn is a great local bar / lounge if you are in the Palm Desert area. and you are in the mood for a game of pool and beer Red Barn is a great choice for you.
The Red Barn is located on the 73000 block of Highway 111 in Palm Desert. It offers a full bar with domestic bottled and draft beers as well as top-shelf alcohol.
This is a great place to get away and relax and have a few drinks. Red Barn has very cheap stiff drinks, a casual atmosphere, pool tables, and local bands with creative names. The crowd is loud & friendly.
There are video games, pool tables, ping pong, shuffle board and misc other games to keep you entertained while you're there. Sometimes the bar has  live music, and a outside patio area for smokers.
73290 Hwy 111
Palm Desert, CA 92260
(760) 346-0191
Reviews:
Red Barn
57 reviews
Facebook:
http://www.facebook.com/pages/The-Red-Barn-Palm-Desert/292263946298
Map: